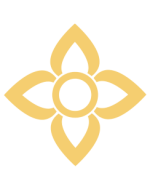 Are you a rock climber looking to get quick access to some bouldering or climbing?

Or maybe you're not a climber "yet", but you're looking for something adventurous and fun to challenge yourself with?
Are you looking for affordable, cozy and conveniently-located hostel accomodation?
If you answered "yes" to any of those questions, then we're confident this will be what you're looking for.
We are super stoked to partner with the adjacent Warehouse Hostel of Koh Tao.
Imagine waking up feeling like you're in a beautiful green forest. That's how it will feel…
The location of the Warehouse Hostel is pretty much in the center of every main area or beach that you would want to visit.
And plus, it's right next door to The Bunker Climbing Gym, so you can get up and start your day with a workout and an awesome climbing bouldering session!
But don't take our word for it…
Here's what just a few of our guests have said about The Warehouse Hostel…
INDOOR AND OUTDOOR CLIMBING GUIDED TRIPS AND COURSES
Your one-stop center for all rock climbing and bouldering needs on Koh Tao. Get your climbing needs met with us and climb your way to your fitness goals!
DELICIOUS AND  HEALTHY FOOD AND  DRINKS FROM THE BUNKER CAFE
Eat and Drink Healthy to fuel your climbing needs: The Bunker Cafe offers fresh, healthy and delicious snacks, juices and smoothies. Come enjoy fuelling your body with our Vegetarian, Vegan, and Gluten-free food and drinks.
A COZY, AFFORDABLE, CONVENIENT HOSTEL BUILT FOR CLIMBERS
Want to wake up in the morning and get directly into training at The Bunker bouldering gym? Well, we have an affordable, comfortable hostel attached to our bouldering gym!
JOIN US IN KOH TAO, THAILAND

2/55, Moo 3, Koh Tao,
Koh Phangan Surat Thani,
84360 Thailand