INDOOR & OUTDOOR CLIMBING
Your one-stop center for all rock climbing and bouldering needs on Koh Tao. Get your climbing needs met with us and climb your way to your fitness goals!
INDOOR & OUTDOOR CLIMBING
Eat and Drink Healthy to fuel your climbing needs: The Bunker Cafe offers fresh, healthy and delicious snacks, juices and smoothies. Come enjoy fuelling your body with our Vegetarian, Vegan, and Gluten-free food and drinks.
A COZY, AFFORDABLE, CONVENIENT CLIMBERS HOSTEL
Want to wake up in the morning and get directly into training at The Bunker bouldering gym? Well, we have an affordable, comfortable hostel attached to our bouldering gym!

Climbing and Snorkeling trip

Abseiling course and Trip

SPORT CLIMBING GUIDED TRIP
BEGINNER TOP ROPE CLIMBING COURSE
INTERMEDIATE LEAD CLIMBING COURSE
FULL DAY CLIMBING GUIDED TRIP
CLIMBING COMMUNITY IN KOH TAO, THAILAND
THAILANDESE & PEOPLE OF THE WORLD
Come join the climbing evolution and community of like-minded, fun and active climbers on Koh Tao.
We would love to meet you!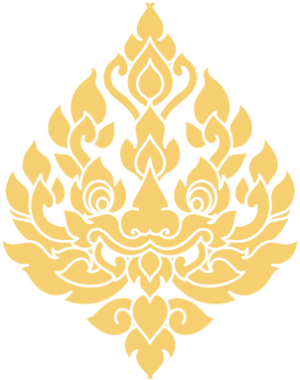 Parfaite sortie plongée en famille avec Florian et son équipe. Tout était millimétré : après une discussion avec nous, Vanessa et Florian nous ont proposé un planning que nous avons... read more accepté. Ils se sont occupés de tout et tout était parfait. Mr Green nous a déposé au bateau, nous avons embarqué, nous avons plongé en toute confiance avec Florian qui adaptait progressivement son programme à notre niveau. Nous avons vu beaucoup plus de choses que nous n'en rêvions, et nous avons beaucoup appris sur la région, l'écosystème, le tourisme... Florian et Vanessa sont des passionnés, et ils ont su s'entourer de personnes compétentes et motivées pour faire des vacances de leurs clients un souvenir inoubliable. N'hésitez pas.

stephdelyon44


July 20, 2019

Encore un grand merci à Vaness et Flo de nous avoir fais découvrir un autre sport aquatique tel que le subflying !
Un vrai régal, à tenter les yeux fermés... read more

Jessjo A


February 2, 2020

2/55, Moo 3, Koh Tao, Koh Phangan Surat Thani, 84360 Thailand


Climbing is a full-body sport from your fingers to your toes, but at the same time, it's like a dance on the rock. It's about being strong and fit but also graceful and elegant and efficient on the rock.